Frank Beard is a longtime convenience retail enthusiast who currently works in marketing for Rovertown. His column, The Road Ahead, examines innovation in the c-store industry.
Can the American convenience store stand on its own without a fuel canopy? 
This is a hotly debated question, but it's also central to discussions about the future of this industry — especially when considered alongside potential disruptions in fuel demand due to the growing adoption of electric vehicles. 
To be fair, we should remember that we're coming out of an environment that was ripe for disruption hype due to COVID-19 and low interest rates. The sensationalism of the past few years led to overvaluing the economics of electric charging while undervaluing the long tail of liquid fuel demand. Let's be honest: This industry has proven itself strong. 
But one could make the argument that the recent closures of several urban, non-fuel convenience stores from the likes of Kum & Go, Sheetz and Wawa have thrown doubt on whether the American convenience store can be separated from the fuel canopy. I don't agree with that conclusion, but the argument is certainly interesting. 
It's important to actually spend time in these stores. I haven't visited every now-shuttered urban convenience store, but I've been to several of them — and I was struck by how their offers were often identical to what you'd find inside their gas station counterparts. I recall one visit in particular where a friend and I went aisle by aisle, cooler by cooler, noting that there were hardly any differences other than the building itself.
I do like this company's gas stations. But if the gas station product mix isn't right for the people who live in that building or work in nearby offices, then that's a  problem.
As retailers look to expand their portfolios with non-fuel locations, growth won't stem from just copying and pasting what works elsewhere. It will likely require careful curation and consideration of what will actually drive traffic to those sites. 
I don't think anyone's cracked this code yet, but we can examine elements of what might work.
Getting premium where it makes sense
The word "premium" isn't typically associated with convenience retail — except for its occasional use on fuel pumps. 
You can sense this when you step inside. I'm a fan of fine wine, and in my thousands of c-store visits I have rarely see convenience stores selling top-shelf products — with a few exceptions. Even when one of my favorite retailers attempted to experiment with a charcuterie offer, the wine was unfortunately limited to mass-market labels and capped at a price of around $20. 
That's why my recent visit to TXB was so interesting. 
At a remodeled store in Spicewood, Texas, I spotted a 2020 bottle of Penfolds Bin 407 on the shelf — a wine that was priced at $76.99. In fact, it was sandwiched between Stag's Leap Artemis and Caymus. Just below were several labels priced around $30.
As it turns out, the store is located next to upscale housing developments like Travis Settlement, where a quick search reveals several homes on the market between $1.5 million and $3 million. The folks in that community have an appetite for a higher price point on wine, and TXB responded. Not far down the street, its store in Bee Cave offered a similar selection. 
This positions TXB as a quick and convenient alternative to local wine stores that might be twenty minutes or more away. I can certainly see the appeal in that. 
Destination retail, not impulse retail
To be fair, urban stores don't always have to be premium, high-priced stores like Foxtrot and its imitators.  
Consider Cubby's in Omaha, Nebraska's Old Market district. 
While Cubby's technically has a small fuel canopy outside, it's easy to see its relevance once you step inside. Rather than just grab-and-go convenience store items, it functions as a small grocery store with a meat department, a produce section, baked goods, an extensive wine and spirits selection and much more.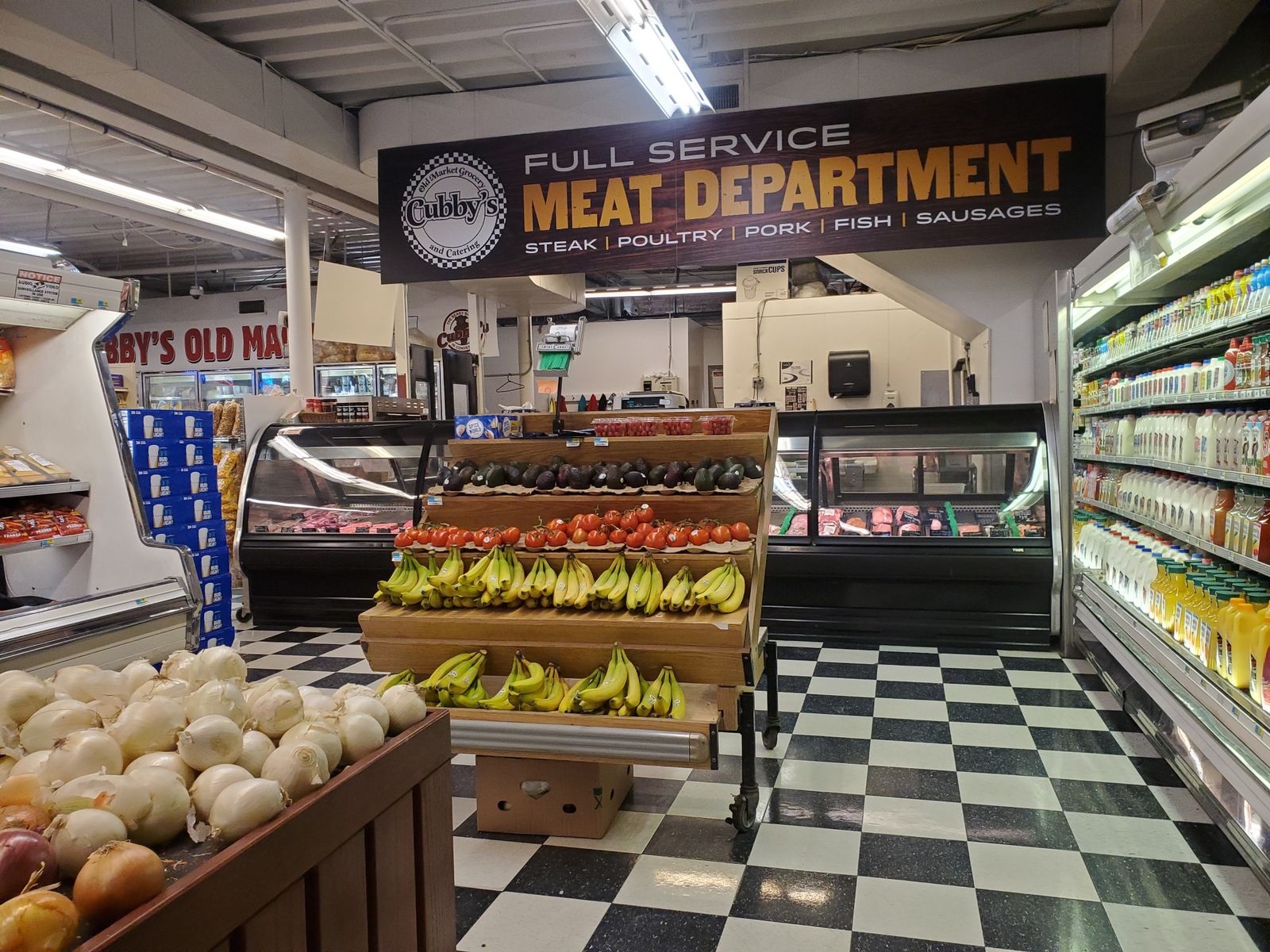 It's not as large as a typical grocery store, but it doesn't have to be. For anyone living in the Old Market district, Cubby's is a short walk rather than a lengthy drive. It's easy to see why this store is a destination. If I lived nearby, I could get the majority of my grocery shopping done at Cubby's and leave my car parked. 
And if I want a few premium items, Godega Market is only a few blocks away. This little convenience store offers a limited, curated selection of grab-and-go items and groceries — including my favorite Japanese barbecue sauce and some interesting wines. 
Their breakfast sandwiches are also top-notch. 
Filling in the gaps with unattended stores
Autonomous checkout may not be getting much traction in convenience retail, but it's seeing strong growth in two areas right now: extreme throughput environments, like stadium stores, and unattended micro markets. 
The latter is particularly interesting to me.
Walking through Atlanta's airport a few years ago, I saw the saddest, most depressing micro market stuffed into an area barely larger than a janitor's closet. Squeezed into that dimly lit area was a cashier who barely had any room to move around. It was an awkward shopping experience, and I imagine it was even more awkward working there. 
The fact is there are some store formats where it never made sense to have dedicated employees. But there hasn't been an effective way to run those stores autonomously and prevent theft. 
We're at a point now, however, where solutions do exist and continue to be refined. Zabka operates Europe's largest chain of autonomous stores using AiFi's computer vision platform. Rather than using gates which can be pushed through, customers unlock the door by using a payment card or the retailer's app.
A similar and very intriguing solution was just launched by Juxta, part of Gilbarco's parent company Vontier. It's basically a portable, walk-through vending machine. There's a wide range of need states that could be satisfied by this sort of model, which features a lower SKU count than a typical convenience store. 
Imagine a retailer dropping one of those in a mall concourse, at a concert or a state fair. They might hire a local artist to paint it, fill it with their private label products and top sellers from the major CPGs, and occasionally deploy the marketing team to do something creative like a world's fastest shopping challenge.
Sounds intriguing to me.
Putting the pieces together
Part of the answer might come from new retailers like Urban Value Corner Stores — a company that is urban by default and has never operated gas stations. 
Positioned as amenities for high-density residential settings, Urban Value tailors the product mix for each store based on the purchase behaviors of its customers. Not only has this differentiated each store, but its brightly lit, sparkling clean atmospheres also stand apart from the tired, dirty environments of some of the nearby competition. I observed this firsthand during a recent visit to a store in downtown Dallas.
Regardless of what the future looks like, one thing is clear: There's an opportunity for this industry to leverage its brands in new and exciting ways. 
I look forward to seeing what new ideas emerge in the next few years.