Acquisitions have been a massive topic of conversation so far in 2023. 
While there were small pickups in January and February, things really kicked off when BP announced plans to buy TravelCenters of America for $1.3 billion. 
From there, several big deals went down. EG Group agreed to a sale-leaseback of around 15% of its U.S. locations with Realty Income Corporation. Kum & Go, which had been rumored to be seeking a buyer since February, found one in April when Maverik acquired it for an undisclosed amount. And in late April, Mapco was acquired by Majors Management, with over 100 of the stores being sold separately to Circle K as part of the deal.
With mergers such a hot topic, CEOs of public companies had plenty to say about their own plans and projects during the latest round of earnings. Here's a rundown of some of the highlights.
Delek

US Holdings
After teasing a big M&A deal earlier this year, Delek once again told shareholders it's exploring opportunities around its retail, refining and logistics businesses, although there are no solid plans yet, President and CEO Avigal Soreq said during Delek's recent earnings call.
Soreq and Executive Vice President of Corporate Development Mark Hobbs said Delek is focused on making a move that positions the company for accretive growth and financial flexibility.
"We continue to make, in our minds, meaningful progress, but we all understand that those types of transactions take time," Soreq said. "And more than anything, we want to get it right."
While Soreq declined to offer shareholders a timeline of when it expects to reveal its M&A plans, the executive said he hopes to do so "sooner than later."
"I'm more aggressive than you, and I want it more badly than you [do]," he said. "We are on the same side of the equation."
Parkland
During its recent earnings call, Parkland's President and CEO Robert Espey said the company is looking to sell up to $500 million worth of non-core assets — including select retail sites — that no longer align with its business objectives. 
Espey noted that Parkland is in "advanced negotiations" to sell the first $200 million worth of these assets, which includes about $100 million of high-value real estate primarily located in urban areas, and that Parkland hopes to receive the other $300 million from offloading other retail assets, particularly in Canada, that don't generate significant cash flow.
Additionally, he said that selling these assets will take about one to two years to achieve, as the company is considering market demand, identifying potential buyers and negotiating favorable terms. He said that the cash generated by selling these assets will be used to reduce debt and increase overall shareholder value.
Parkland's latest announcement comes amid increasing shareholder pressure to split up the company as its stock price has fallen.
"I do want to assure people that these are good assets, and [a sale] will be dependent on getting a competitive price for these assets," Espey said.
Arko

Corp.
While Arko has kept busy over the past few years, with 23 acquisitions closed in the past decade, the main M&A topic Arko's CEO, Arie Kotler, talked about was the failed bid to make a counteroffer for TravelCenters of America. 
"The TravelCenter acquisition was a big acquisition," said Kotler. "It was a great opportunity for us to double the size of this company. …  we probably [would have been] able to achieve a lot of synergies over here, given our size and given their size."
But with that acquisition out of reach, Kotler said he expects plenty of other opportunities ahead, and it will be ready to act on those with expanded agreements that give it an additional $300 million and up to an additional $1.5 billion in its agreement with Oak Street.
"I actually see an increase in M&A activities, M&A opportunities," Kotler said during Arko's earnings call. He noted that with interest rates rising and costs going up, smaller chains that can't scale up to help control costs could face difficult decisions. 
"The minute you start struggling, the first thing you do is try to figure out, how do you exit the business," he said.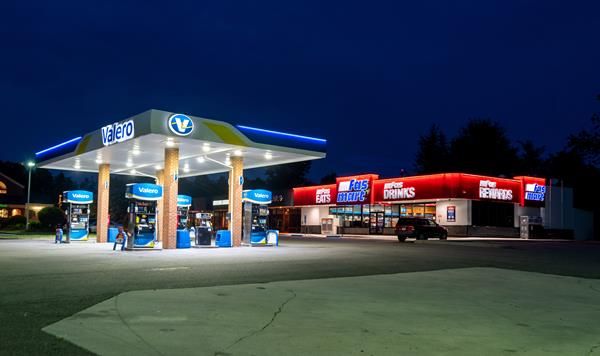 Global Partners
Global Partners' big move last quarter was its acquisition of 64 Timewise c-stores and fueling facilities in Houston from Texas-based Landmark Industries. During the company's recent earnings call, Eric Slifka, president and CEO of Global Partners, said the move represents an opportunity for the East coast retailer to expand its footprint in Texas.
"The goal here is to operate these assets, get comfortable with the business in Texas, and then look to grow it," he said.
The deal was made in a joint venture with ExxonMobil, which will handle the fuel supply side of these sites, Slifka said during the call.
"I think this is a partnership that will allow us to focus on what our expertise is: operating sites, pricing sites, managing sites," he said. "[ExxonMobil is] a refining behemoth, and their job is going to be to supply the locations."
CrossAmerica

Partners
CrossAmerica Partners was quiet on the M&A front last quarter, but still divested one location for $400,000, CEO Charles Nifong said during the company's recent earnings call. He also noted that subsequent to the quarter ending, CrossAmerica sold an additional two properties for a total of $6.6 million.
Nifong noted that the company's 2022 acquisition of Community Service Stations — which was made for nearly $28 billion — is performing in line with CrossAmerica's expectations.
"We are pleased to have these high-quality assets in our portfolio," Nifong said.