As retailers look to create or revamp their loyalty programs, they have to size up various rewards options for their customers, including those that offer extra discounts or coupons, punch-card programs and points-based loyalty programs where customers earn rewards for their purchases. 
While the first two may be easier to run, they leave a lot of data on the table, experts say.
With basic discounts and free product offers, "you're simply using the incentive to hopefully get people to come more often," said Matt Sargent, director of strategy analytics for Sargent Up North and a former director of loyalty analytics for CPG consultancy Big Chalk.
Points-based loyalty programs, on the other hand, tie in directly with shoppers' accounts and purchases, offering up valuable information for retailers.
Access to more and better data about customers' actions and preferences is helping drive an increase in interest in points-based programs, according to Sargent.
"It's probably about 60%, 65% of programs out there are points," said Don Fairbanks, senior strategist for Paytronix. 
Both experts discussed what makes a good points-based program for retailers, as well as some of the pitfalls. 
Good and bad points
With points-based programs, companies can control what earns a customer points, how quickly they can be redeemed and more, allowing them to craft programs that are responsive to their target consumers. 
Sargent pointed out that with a data-focused loyalty program, "you know when [customers] started their progression. You know what they did in between to get there. You know how profitable that customer is."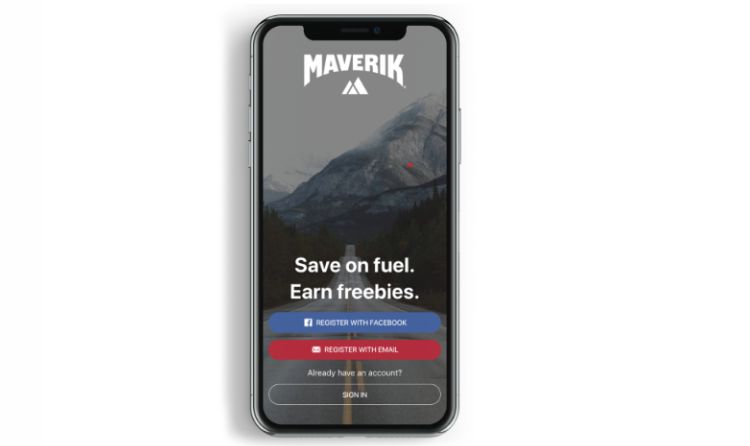 Having that information not only makes it easier to market the right deals to each customer, but it can also set the retailer up to negotiate agreements with CPG companies that can help subsidize special offers for the program.
It's not all good news, though. About five years ago, updated rules around loyalty points "changed the financial reporting of programs … so that you had to claim the liability of those points on your books against your financials," said Fairbanks. 
He noted that for companies with large, complex points programs, the amount of money customers had in the form of points "became a crisis" and prompted some major companies, like Coca-Cola, to discontinue certain programs.
But lately, he noted, companies have adjusted to new regulations and have shifted back towards points-based loyalty programs. 
"There's risk mitigation, things you can do to keep that from getting out of hand," Fairbanks noted. Those included expanding the catalogs of rewards, letting customers trade points for a chance to win prizes and adding expiration dates on points. 
The right rewards level
Fairbanks said that, on average, c-store points programs yield about $2 to $4 in value for every $100 customers spend. While some programs can return a lot more, he warned against retailers being overly ambitious.
"The biggest mistake most brands make is they try to be too rich with their points program" said Fairbanks.
Some retailers may decide to create a specific catalog of items that points can purchase. For instance, Baltimore-based Royal Farms' RoFo Rewards offers an array of free food and drink offers starting at 73 points. Customers can get a free car wash at 400 points.
Other companies may convert points to in-store currency. 
When thinking about rewards, retailers need to make sure they're not just lowering their own top line.
"Are we simply just bankrolling customers that already would have done the activity that they're doing today?" asked Sargent.
To direct some of those customer behaviors, retailers can be thoughtful about what goes into the rewards catalog, like adding their trademark fresh food items. They can also augment their programs with special offers. These can include everything from free or discounted items on certain days to bonus points for certain actions — for example, giving the customer 200 points for buying a 20-ounce Coke. 
These can come at a low or even no cost for the retailer.
"The brands that I've seen would be paying for those points," Fairbanks said. "It's good, it's synergistic and it really moves the needle. And at the end of the day, the customer is winning because they're getting a lot of value for that $2 Coke."
Implementing an effective program
Fairbanks pointed to GPM Investments, the c-store arm of Arko, as a company whose program is well implemented. Customers get points for purchases, and for every 250 points the customer gets $1 in rewards. 
"They didn't make that program rich. It's a 4% payout," said Fairbanks. "But they are active in the campaigns, both vendor-related and their own internally."
Those campaigns can include buy-one-get-one offers, fuel discounts on holidays like Father's Day or other methods of leveraging the program to drive engagement and encourage specific behaviors. 
Both Fairbanks and Sargent pointed to Casey's General Store as another company with a top-tier program. Casey's Rewards operates the same way Arko's fas Rewards does. Because pizza is its bread and butter, Casey's program focuses on getting a customer to their next slice, including offering double points on whole pizzas. 
"They are focusing on how they're different from other players," Sargent said. "I think that's a smart move."
He pointed out that Casey's also highlights when a loyalty member has earned rewards in its app. 
"They take that moment where somebody has shown loyalty and they kind of celebrate it," he said. 
In contrast, Sargent pointed to Caribou Coffee — a coffee company that he says does a lot right, but whose loyalty program doesn't clearly remind customers about rewards they've earned or encourage them to use those rewards. 
When and how to re-evaluate
Most retailers will eventually need to right-size the speed and scope of their loyalty points programs, Fairbanks said, pointing out that Wawa recently expanded its catalog of offers.
Those re-evaluations will likely happen at a regular clip in the coming years, said Sargent, given how many c-stores are "still in the beginning of loyalty program evolution and implementation."
He added that revamps should be an easier lift than implementation, since all the startup work is already done and the retailer will know more about how the customers are using the program and what they want. 
Kum & Go is another chain that recently updated its points program. 
"While still early, we have heard a lot of positive feedback from our members so far," said Matt Riezman, director of brand marketing for Kum & Go, which is owned by Salt Lake City-based Maverik. 
He added, "Our new program also enables them to engage more often."
While retailers should always be re-evaluating their programs, they need to be selective about how often they make changes.
"Changing the points structure creates an interruption for our customers, which we try to avoid, so it is not something we look at changing often," noted Riezman. 
Fairbanks concurred, noting that when a program changes, some members may feel they are being cheated, especially if the rewards decrease.
"You just need to keep the conversation positive," Fairbanks said. "We're making these changes, and some of them are really good and you're gonna like them."